Governor Matawalle bids farewell to 92 students sponsored to study abroad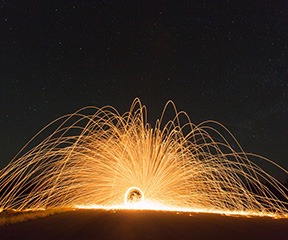 The Zamfara state Governor Bello Mohammed (Matawallen Maradun) has bade farewell to ninety two students who are part of the 200 sponsored by the state government to study abroad.
The first batch of 50 left for India, Sudan and Cyprus. This batch of 92 will leave for Cyprus to study Pharmacy, Radiology, Petrochemical Engineering and Architecture.
At the ceremony in Government House today, Governor Matawalle said he was happy to address the students who were about to embark on study trip and urged them to squarely face their studies while in Cyprus so that on their return, they become useful members of the society.
The Governor who was represented by the Secretary to the State Government Alhaji Bala Bello Maru (Sarkin Kudun Maru), said the sponsoring of the 92 students to pursue education abroad is part of the promise made during electioneering campaign that educational sector would be one of the priority sectors of his administration.
"During our electioneering campaign, we promised the good people of the state that the educational sector will be one of our areas of focus and we specifically promised to encourage our young and talented students to further their studies within and outside the country", Matawalle stated.
He maintained that plans are on top gear by his administration to mitigate the challenges of educational sector as well as poor capacity building programmes for workers.
While congratulating the beneficiaries, Governor Matawalle called on them to consider that their selection to study abroad will be sponsored from meager but valuable financial resources of the state. He urged
"I emphatically wish to enjoin you to dedicate yourselves to your studies, and to ensure that you have justified the confidence we have reposed in you. We hope to receive people who have not only improved their own lives, but also people who will help reshape the future of our state and the country at large".
Earlier, the Special Adviser on Scholarship matters Comrade Luqman B Majidadi, said of the fifty scheduled for Cyprus, already 42 have earlier left a few days ago to study Pharmacy, Radiology, Petrochemical Engineering and Architecture courses.
"Currently, we have sixty six students in Sudan, 23 students in India, and now 50 students have been prepared to take off for Cyprus so as to join the 42 to make up 92 students in Cyprus", Majidadi said.
According to him, 20 students that are supposed to be in China to pursue their study were abruptly stopped due to the current outbreak of Coronavirus disease in the country which spread to some part of the world and this called for immediate suspension of the trip.
Malam Luqman commended the state Governor on his efforts in the educational sector and said already the sum of over N43 million have been released for the project. He added that the said amount released in bulk for over 4 Month are already in the Scholarship account even before the process started