Matawalle receives major decampees from yari's own town.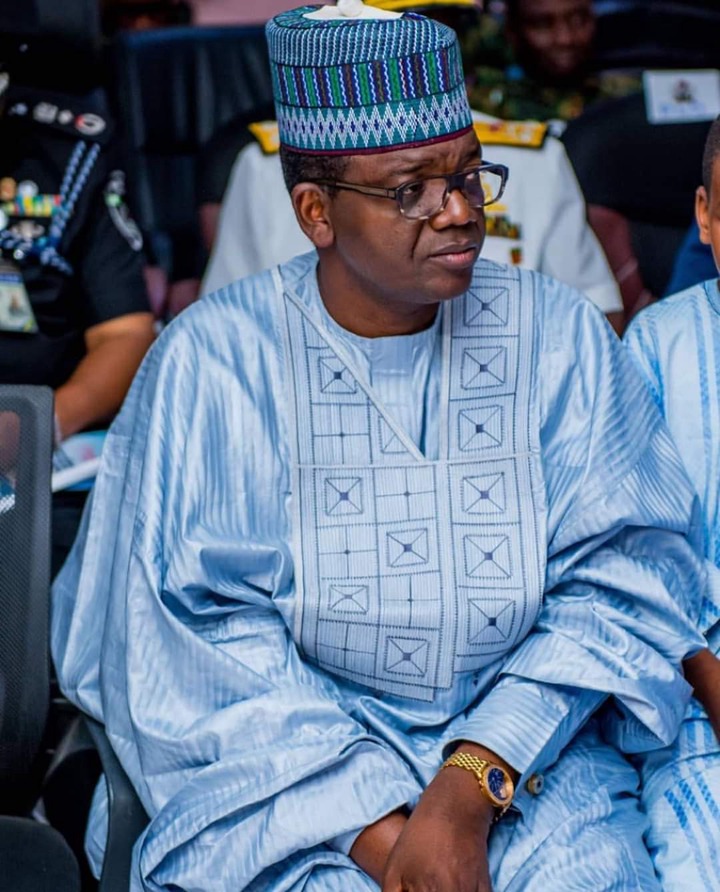 Governor Bello Mohammed (Matawallen Maradun) has received strong delegation of Decampees from Abdulazeez Yari's Local Go ernment area, Talata- Mafara.
The Decampees, led by Dr Sha'aya Shehu, consisted of 41 political leaders who commanded respect across the local government area.
Speaking on their behalf, Dr Shehu told the Governor that all the 41 Decampees have political structure in place and are known as well as well respected politicians in the local government.
He said their decision to come to the Governor on behalf of their supporters and pledge their allegiance was informed by the Governor's solid achievements in the area of peace as well as the laudable developmental programmes started in the state.
Among those who spoke at the occasion include Alhaji Bello Wadata, Alhaji Abubakar Take Tsaba, Alhaji Bello Abdullahi Gwaram and Alhaji Armaya'u Ahmad. They all extolled the positive virtues of MATAWALLE'S administration and promised to give their total support to the administration.
The Chairman of PDP in the State, Alhaji Ibrahim Mallaha said the Party has received them with open hands and assured that they will be treated like any old member of the party in the state.
In his remarks of appreciation Governor Matawalle said he is overwhelmed by the positive responses he's getting from Talata-Mafara local givernment.
Governor Bello Mohammed recalled that when God ultimately decided to hand over power to him, he thought everyone will join hands to save ZAMFARA from the problem it was facing at that time. But, alas, bitter opposition born out of hate was brewed by a section of the state opposition, a situation that was uncalled for.
He therefore, urged politicians in the state to join hands with his administration because he means good for the state. "we cannot achieve the laudable goals we are aiming at in a situation of acrimony and sabotage", Governor Bello Mohammed observed.